Aboriginal Leadership Group
The Aboriginal Leadership Group (ALG) is an advisory committee of the board to ensure that cultural safety for Aboriginal researchers and communities are a MACH-wide priority. The committee ensures that MACH continues its focus on furthering culturally safe healthcare and health research pertaining to Victorian Aboriginal communities, who are the primary communities represented in the MACH Network.
As an advisory committee to the MACH Board, the ALG informs and guides key priorities and strategies to achieve implementation of the best research evidence into health services in line with the Victorian Aboriginal community's needs. This will be achieved through the MACH Strategy focus areas of precision care, developing efficient healthcare solutions and nurturing future health leaders.
Chair
Associate Professor Luke Burchill
The University of Melbourne
Full Bio
Uncle Graham Atkinson
Community Co-Chair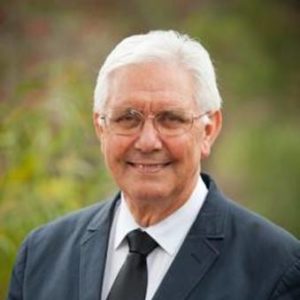 MACH SUPPORT
The ALG will have oversight of the MACH Strategy in relation to its application to the Aboriginal community and will advise the MACH Board accordingly on issues of cultural safety, community engagement and strategic collaboration central to its consideration. MACH is also represented at the national-level Australian Health Research Alliance's Indigenous Research Network (IRNet) and Capacity Building group by the ALG Chair, A/Prof Luke Burchill.
Priorities of the ALG include:
Advancing the cultural safety, quality and impact of Victorian Aboriginal healthcare and health research (particularly that arising from the MACH Network and its hospital affiliates)
Identifying opportunities for Aboriginal leadership, governance, capability and capacity building within health care and health research across MACH partners
Identifying opportunities to integrate Aboriginal priorities for health care and health research
Developing strong partnerships with the Australian Health Research Alliance (AHRA), the Indigenous Research(er) Capacity Building Network (IRNet) and the Indigenous Health Research Fund
Providing strategic advice to the MACH Network on Victorian Aboriginal community needs and priorities
Working with the other Victorian translational centres, Monash Partners and Western Alliance, and AHRA to influence Aboriginal health policy at a state and federal level.
| Name: | Affiliations: | Bio: |
| --- | --- | --- |
| Ms Shawana Andrews | The University of Melbourne | Full Bio |
| Uncle Graham Atkinson | Indigenous Elder Representative | |
| Professor Cath Chamberlain | The University of Melbourne | Full Bio |
| Associate Professor Lilon Bandler | The University of Melbourne, LIME | Full Bio |
| Mr Shayne Bellingham | LIME | Full Bio |
| Dr Ngaree Blow | The University of Melbourne | Full Bio |
| Associate Professor Luke Burchill | The University of Melbourne, Royal Melbourne Hospital | Full Bio |
| Ms Inala Cooper | The University of Melbourne | Full Bio |
| Dr Angela Dos Santos | Alfred Health | Full Bio |
| Ms Gabrielle Ebsworth | Royal Melbourne Hospital | Full Bio |
| Dr Jacara Egan | Royal Melbourne Hospital | Full Bio |
| Dr Simon Graham | Peter Doherty Institute | Full Bio |
| Dr Graham Gee | The University of Melbourne, Murdoch Children's Research Institute | Full Bio |
| Dr Glenn Harrison | The University of Melbourne, Royal Melbourne Hospital, Epworth HealthCare | Full Bio |
| Associate Professor Misty Jenkins | WEHI | Full Bio |
| Ms Jo Luke | The University of Melbourne | Full Bio |
| Mr Alister Thorpe | The University of Melbourne | Full Bio |