Chair
A/Professor Cathy Said
The University of Melbourne; Western Health
Full bio
MACH SUPPORT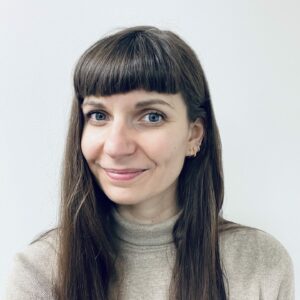 The purpose of the Falls Prevention Alliance is to work collaboratively to reduce falls and falls injuries in hospitals. This work is overseen by a committee made up of researchers, clinicians and consumers.
Falls are a leading cause of harm across the continuum of care. Falls are particularly challenging in the hospital setting where they are the most frequent clinical risk in patient care. To date, there is a variable evidence base supporting commonly used strategies to prevent falls. There is also variability between health services as to what strategies are utilised for the prevention of falls.
The World guidelines for falls prevention and management for older adults (see publication) were released in September 2022. The Falls Prevention Alliance will play an instrumental role working with Victorian health services on the implementation of these guidelines.
You can find out more about the Alliance activities via our newsletters (see the Media & Resources tab).
2023 Victorian Falls Prevention Alliance Workshop: Practical steps for falls prevention
Following the recent release of the World Guidelines for Falls Prevention and Management for older adults this workshop will offer registrants practical strategies for implementation of falls prevention in hospitals including a focus on strategies for clinician and patient education.
Presenters:
Keynote speaker is Professor Cathie Sherrington (University of Sydney). Prof Sherrington's research focuses on the promotion of physical activity and the prevention of falls in older people and people with chronic disabling conditions. Other speakers to be confirmed.
When: Friday 12 May 2023, 9.00am-12.30pm AEST
Where: Theatre 2, Level B1, Building 379, 207-221 Bouverie St, The University of Melbourne (see map) – online option also available
Drawing on research and clinical expertise across the Research Translation Centres, a state-wide Falls Workshop was held in April 2021 to explore current evidence, challenges and future directions. A further Workshop was held on May 6 2022 and recording of the event can be seen below.
Watch the 2023 Symposium below
| Name: | Affiliations: | Bio: |
| --- | --- | --- |
| Mr Drew Aras | Western Alliance | |
| A/Prof Frances Batchelor | National Ageing Research Institute | |
| Prof Terry Haines | Monash University | |
| Prof Keith Hill | Monash University | |
| Prof Alison Hutchinson | Deakin University | |
| Ms Michelle Iddles | MACH | |
| Ms Angela Jones | Monash Partners | |
| Dr Richard Kane | St Vincent's Hospital Melbourne, University of Melbourne | |
| Prof Meg Morris | La Trobe University | |
| A/Prof Cathy Said | University of Melbourne, Western Health | |
Newsletters
World guidelines for falls prevention and management for older adults: a global initiative