Strengthening engagement with Aboriginal communities in health research seminar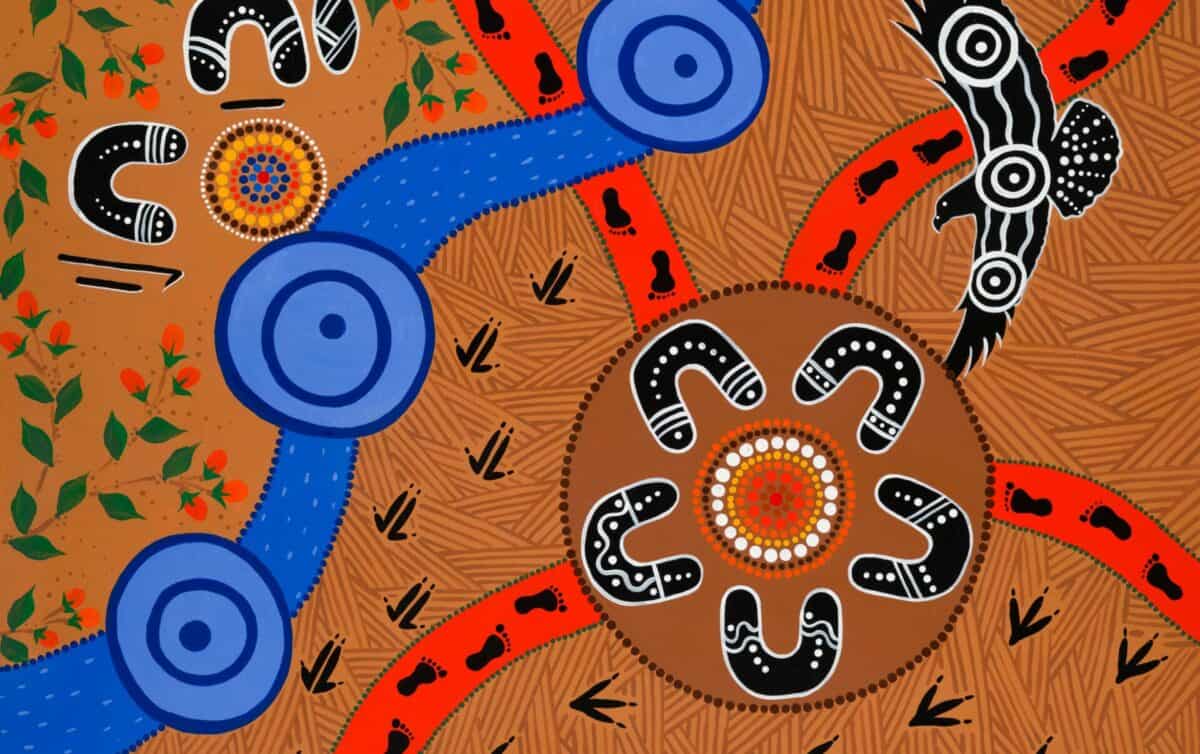 Hosted by Uncle Graham Atkinson, co-chair of the MACH Aboriginal Leadership Group and MACH Board Indigenous Elder Representative on 17 November 2022, this satellite event of the NHMRC Research Translation Long Weekend 2022 Symposium included speakers and panelists, the Victorian Government and researchers from across the MACH partnership.
Artist: Trina Dalton-Oogjes

Description by the artist:
The Artwork shows the connection between Community, land and water.
Bunjil and the Elders watching over the gatherings.
Footprints, Emu and Kangaroo tracks are moving us forward, together, towards a new way of being.