Introducing future leaders for transformation of Victorian healthcare through research
The 2023
MACH-Track
cohort – for the first-time including physiotherapy and nursing professionals – are poised to begin building the future of healthcare in Victoria.
2023 MACH-Track cohort (Absent: Dr Alex Besson and Dr William Mitchell)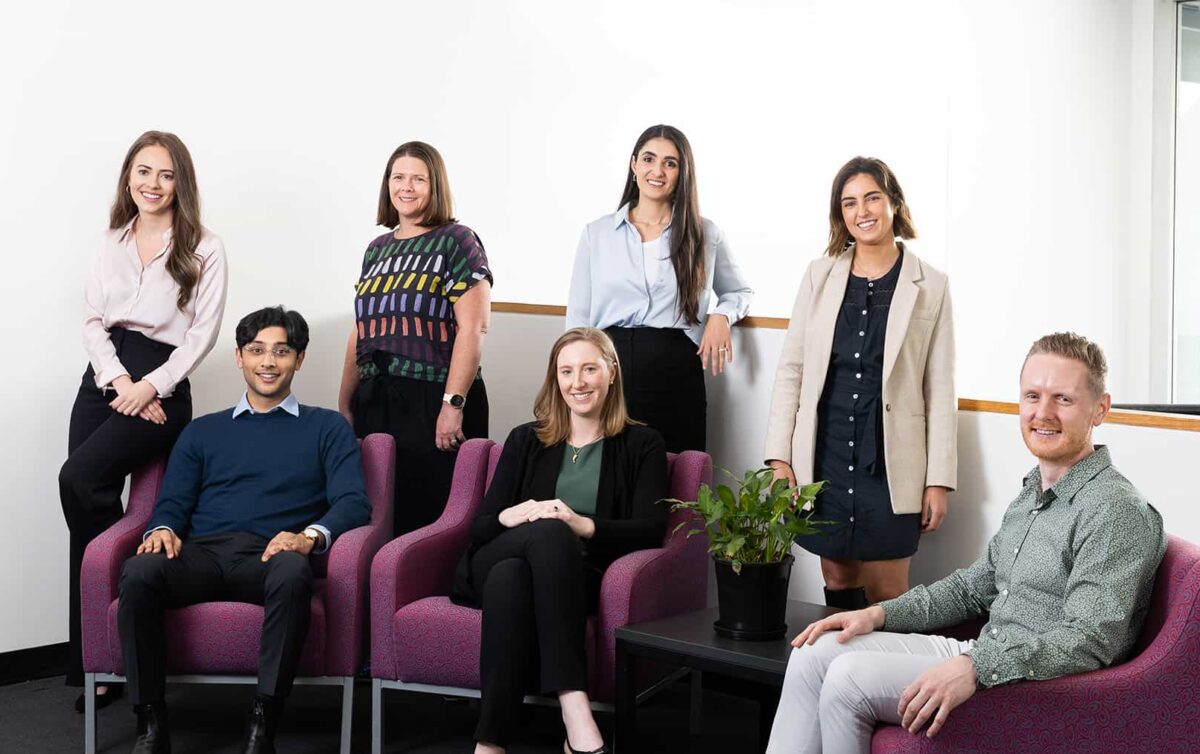 MACH is proud to introduce the nine successful applicants of the 2023 MACH-Track program as they prepare to start their journey towards becoming the next generation of leading clinical researchers in Victoria.
The cohort comprised of doctors, physiotherapists and a nurse will be supported as they integrate career development in research alongside completion of their postgraduate training and clinical work.
MACH Executive Director Professor Sir John Savill says he is excited to welcome this year's larger cohort.
"After two successful years, we've expanded MACH-Track program to include nurses, midwives and physiotherapists.
"We've received great feedback from previous cohorts, and it is rewarding to see the program grow to reach further throughout the Victorian healthcare system."
Recently appointed Co-Director of MACH-Track for Nursing, Professor Marie Gerdtz, says innovations in clinical research are needed "in every aspect of healthcare".
"The inclusion of nursing and allied health professionals in MACH-Track will help the best young clinician-researchers shine, and I'm looking forward to seeing what this year's recipients will achieve," says Professor Gerdtz.
MACH would also like to welcome Professor David Berlowitz and Honorary Associate Professor Laura Bignell, who will join Professor Gertz as new co-directors of the expanded MACH-Track program.
Meet our 2023 MACH-Track candidates